PROJECT BACKGROUND

The artwork faux door has been fabricated using machined dual-coloured industrial plastic and references Roy Lichtenstein's iconic pop art paintings.
They are in a 25mm panel format and provide a surface relief depth of about 5mm.
For a Capital Build Project for Winter Garden Primary School, Tom Pearman fabricated artworks that explore a sense of an opening, doorway or journey to another world, place or culture. This is represented by the introduction of artworks that take on the appearance of false stairs, a door and a window. These artworks reflect a theme that is found in children's literature in books by C S Lewis and Lewis Carol, for example. The theme of traveling somewhere in one's imagination is a fun and exciting, is part of the creative process, and is a process that children employ throughout the day as part of their learning, problem solving and playing.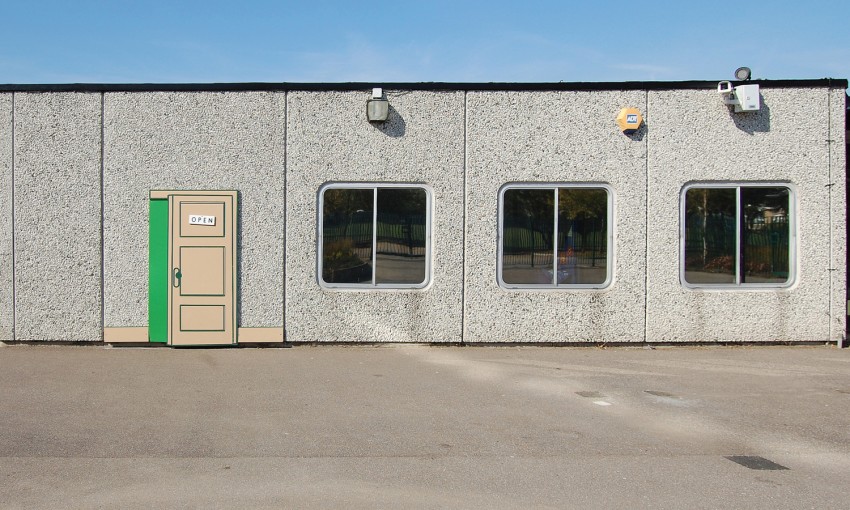 Working with the school children a series of 3D 'sets' were created, exploring the different techniques that can be employed to provide the illusion of depth and perspective. MORE